Hello again!
Here is an LO which is made to show you how to use flowers made with Nellie Snellen dies from Kortgleder.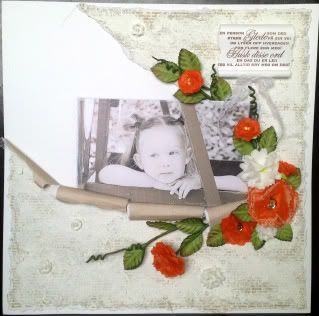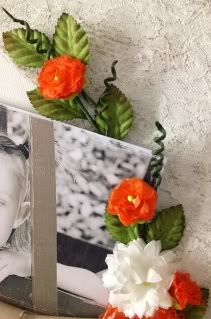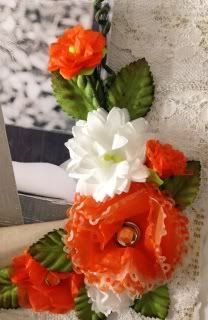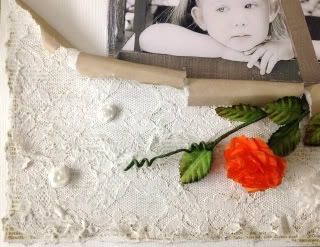 The background is made with Gesso and textile from an old curtain, he he...
Paper from Bazzill and MinneHjørnet.
Flowers are made using Nellie Snellen dies MFD025 and MFD026
Have a good and creative week!